Forrest Crawford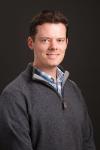 Associate Professor of the School of Public Health
Address:
60 College St, New Haven, CT 06510-3210
PhD University of California at Los Angeles (2012)
MS University of California Los Angeles (2009)
Research Areas:
Professor Crawford's work focuses on statistical methods for learning from stochastic processes in genetics, evolution, epidemiology, neuroscience, and public health. His ongoing projects include studies of evolutionary dynamics of infectious diseases, intra-host viral evolution, DNA sequence alignment, DNA forensics, reporting error models for self-reported quantities in surveys, and analysis of medical image data. He is also interested in theoretical and methodological issues in statistical inference, including probabilistic matrix factorization, regularization for high-dimensional regression problems, Bayesian nonparametrics, and optimization.