Professor Alvaro Sanchez awarded the Arthur Greer Memorial Prize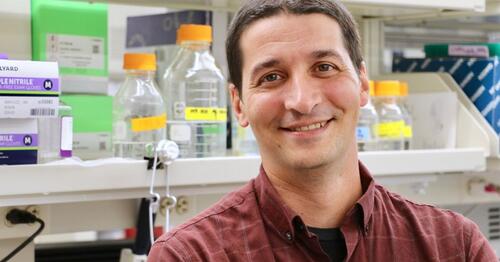 EEB Professor Alvaro Sanchez has been awarded the Arthur Greer Memorial Prize.  The prize is awarded annually to untenured faculty with outstanding research or publications. 
Professor Sanchez's exceptional research has shown how communities develop on a most minute level: among microbes. His work seeks to understand and predict how microbial communities assemble and evolve. This research uses a combination of biophysical tools, mathematical modeling, and systems and synthetic biology to shed light on the social behavior of microbes, and to ask whether that behavior is encoded in microbes' DNA, and how it shapes the behavior of other species.
Congratulations to Professor Sanchez!